I had the fortunate opportunity to see a screening of Battle of the Year  in 3D over a month ago with one of the film's dancing stars: Jon 'Do Knock' Cruz. As I walked into the theater he was signing autographs down in the front, and I figured that I might as well go down there and see what he had to say. He was polite, signed a poster for me, and outspoken about the film we were about to watch.
"This is unlike any dance movie you will ever see," he told me. "It's original, creative, and make sure to tell anyone and everyone you know about it."
Thanking him, I walked to my seat in preparation for the movie. As young teens were walking in I soon found out that most of the crowd were break dancers, or as they like to be called: b-boys or b-girls. As an outcast already, there wasn't much I could do but sit and experience what this film would be; and the entire time watching it, for the full hour and forty minutes, what Do Knock said to me couldn't escape my mind, because he couldn't have been more wrong.
We have seen films like Battle of the Year so many different times it's obscene at this point to take the underdog story without any originality and throw b-boys in the mix. The real question is: why was this made? And the answer is pretty obvious. Benson Lee directed a documentary back in 2007 titled Planet B-Boy, in which crews from five different countries dance their way to compete in the Battle of the Year. I have not yet seen the documentary and have heard it's good, but that's beyond my point. Lee and production company Screen Gems decided they wanted an adaptation of Planet B-Boy in convention storytelling after hearing that the dance form has declined in the United States and is still strong in other countries. However, I'm convinced that is not the only reason this was produced.
I do believe we all have a "bible" of some sorts when it comes to what we love. Not from a religious standpoint, but as something that is superior in your craft. If you're a film lover, it could be Casablanca; if you love to write, Stephen King's On Writing might be yours; according to Battle of the Year, the "bible" for b-boys is none other than Benson's Planet B-Boy documentary. I can't argue with that because I'm not entirely familiar with the art form, however, I can argue by what this movie does with the cherished film. Any time there is a television on, or a moment the movie has to breathe Planet B-Boy is playing in the background. A reference and a wink toward the audience would have been fine, but instead Battle of the Year is a marketing ploy with pretty faces on the poster to bring in some extra revenue from people who haven't seen Benson's documentary, like myself. It's horribly obvious and frustrating when you begin to notice it.
And when the film isn't trying to be smart, the rest is exactly what you think it is. If you think the Step Up series is awful, wait until you see this severely clichéd atrocity. The plot follows exactly what the production company found out about b-boying: that it dropped in popularity in America and they need a new team with a decisive coach to bring our country home the trophy. So they get alcoholic widower Jason Blake (Josh Holloway) who has coached basketball, not dance. But that doesn't matter, because the film's plot tells us that. Blake goes through records of the best b-boys in the country (yes, only boys) along with who he will want as his assistant, Franklyn with a "y" (Josh Peck). Together they watch Planet B-Boy and put together a team of dancers to train for the Battle of the Year.
With over a month passing, I only remember two dancers of the final twelve, and it's because they are both childish douchebags. The film wants to have someone levelheaded at the front of the team, bringing them together that isn't the coach. The one they try to fit that slot with is Chris Brown, except he is the type of character you know and can't stand, not to mention who is playing him. Aside from Brown, the other is played by, you guessed it, Do Knock, who even if I didn't meet him, would be memorable because he is constantly bickering and getting in fist-fights with Brown over a girl in the past. Both these characters aren't only by-the-numbers, but childish in a way that you feel bad for these characters.
The film eventually starts to pick up some pace when Franklyn hires a proper choreographer for the team, Stacy (Caity Lotz), and we are introduced to an endless amount of dancing montages and Josh Holloway yelling. Lotz is indeed attractive, but offense must be taken when she is the only female lead to be ogled at by the crew and have a half-baked romance with Holloway to sum up his drunken loneliness. The cast of dancers are a group of terrible actors who are actually professional b-boys, like Act of Valor who cast actual U.S. Navy SEALs in the roles. The idea still doesn't work here and I fear it never will. Josh Holloway is the only really decent actor in this picture and even he seems to be on a different set.
When it comes to dancing movies you can only hope the dancing is good. Thankfully it is, making Battle of the Year not a complete failure. Cinematographer Michael Barrett, who has shot films such as Kiss Kiss Bang Bang, Don't Mess with the Zohan, and Ted knows how to frame the break dancing sequences throughout the film. The dancing isn't anything you haven't seen before, but the way Barrett shoots it makes it look unique and colorful, especially when it comes to the final two dance scenes when they raise the stakes and their potential, except this highlight is a total of maybe ten minutes long; you're better off to watch the actual craft on the internet.
So Mr. Do Knock was wrong, but that's expected when someone is trying to market their film. I just hope people see through it when they realize it's a film made to bring notice to a documentary. I can appreciate advocating for a supposedly good movie, but not like this. If dancing movies are your thing, then this is your kind of movie. I will unfortunately stick to the Step Up series, myself. They at least gave up trying to make good movies, or so we think.
The Good: dance sequences are shot well.
The Bad: acting is mediocre to bad, no emotional connection to anyone, and a boring, stale plot.
The Ugly: the fact that this is a waste of time, money, and resources just to market for a documentary by the same director.
Overall: 3.5/10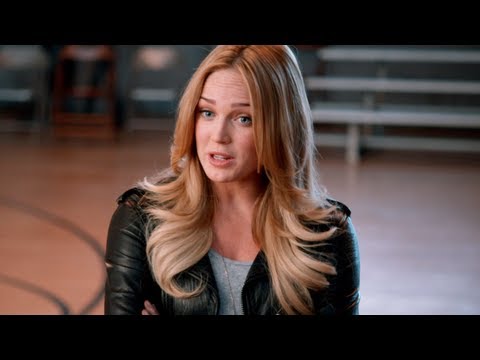 Written By Colin
Colin is a writer, blogger, and one-time playwright. He's always trying to stay busy, but sometimes fails due to the necessity of sleep. Film advocate by day, piracy fighting by night. He will give any movie a chance no matter how bad the word-of-mouth is. There is always this fix he needs to watch a movie or television episode a day, because this is what he loves more than anything. Twitter is the best way to find out what Colin is doing, as he tweets all the time.