"A 16-year-old who was raised by her father to be the perfect assassin is dispatched on a mission across Europe, tracked by a ruthless intelligence agent and her operatives."
Directed by: Joe Wright, Rated: PG-13, 111 minutes
Joe Wright is a film-maker who continually makes beautiful films. Utilizing real locations and terrific camerawork, Wright's films look like moving paintings. However, even as great as his movies look, I have never found myself falling head over heels for any of them. Atonement, for instance, is a bit too melodramatic for me and The Soloist is all sorts of messy. However, Hanna, his 2011 film, is by far my favorite work from him and blends all sorts of things I love about the movies. It has a kick-ass soundtrack, great action, a solid story, and even better acting. Oh, the film also features Eric Bana. I think that's more than enough to sell you on the film (why isn't he in everything!?).
In the cold northern wilderness of Finland, a young girl, Hanna (Saoirse Ronan) and her father, Erik (Bana), live in isolation. Erik is a former CIA agent and has taken Hanna off of the grid with him in order to protect them. Through their years of battling the cold and snow, Erik teaches Hanna how to fight, communicate, speak different languages, and kill. She becomes a master at everything she's taught, as a part of her is genetically superior to most people, and a curiosity of the outside world gets the better of her. Knowing the two can't hide forever, Erik agrees to give away their location as long as Hanna promises to take out Marissa Wiegler (Cate Blanchett), a woman who has secrets of her own and mysterious motives surrounding Hanna and her father. Hanna is thrown into a world she's far from familiar with, and as she learns about the world (first-hand), makes friends with a traveling family, and even goes on a date (it's not as stupid as that sounds), she's also fully aware of her mission to kill Marissa Wiegler.
Saorise Ronan, a cute little girl proves that she can kick a whole lot of ass. She's innocence with an edge and proves to be quite the little package of lethality. She does a great job in the role and her turning into an assassin after hanging out with a friend is really believable, as odd as that sounds. Of course, I have to give a lot of credit to Bana, who although is not on the screen as long as others, has quite a power to his presence. He brings his charm and his own bit of fatherly love to the role, and while his own motives are slightly skewed, you can still get behind his actions. Plus, he has an amazing fight sequence in the subway that shows you that he needs to headline his own action flick (minus green paint and purple shorts). As for Blanchett, she's a little bid sadistic and pretty damn creepy. She plays a woman obsessed with her vanity (to the point of brushing her teeth until they bleed) and her obsession with finding Hanna only adds to her f**ked up-ness.
Hanna's weaknesses come in with the plot. While I did say the idea behind it is great, which it is, the execution could use a little polish. Revelations never like revelations and as we learn more about these characters, their motives, and their pasts, we just nod our head and go with it. None of them are mind-blowing, or even add much to the overall product, but they simply move things along and mold the film into something more than just a series of pretty pictures. Even then, Hanna is very enjoyable. It's violent, it's moody, and has the beautiful landscape you'd expect in a Wright film, with a little less color. It's not as bright or shiny as some of his other films (even though those also had dark stories) and the color palette he chose only adds to the atmosphere. Red blood has always contrasted well with white snow. The film is also a quite trippy, combining some rather unorthodox camerawork and editing with an electronica score by The Chemical Brothers. This is not a bad thing, mind you, but makes Hanna more unusual than most things you'd see. I'd like to think of it as an experiment movie for Wright and I think it works very well. I hope to see him return to this style but with a more polished script and a better end-goal in mind. Then we can get his masterpiece.
The Good:
great visuals and great performances
The Bad:
a plot that needs a little re-tooling and the story needs to be fleshed out a little further (the film's only 111 minutes long, it could easily have been another 20 minutes)
The Ugly:
knowing how close the film is to being something incredible, had only a couple of things been changed the slightest
Overall: 7.0/10
Discussion Question:
What kind of role would you like to see Eric Bana tackle? Do you agree that he needs more love?
Trailer: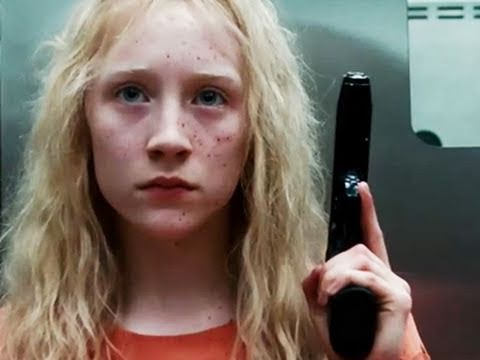 Written By Nick
Nick is a man obsessed with all things related to film. From the most obscure to the very popular, he's seen it all and hopes to one day turn his obsession into a career that makes a lot of money so he can buy a monkey, a bulldog, and a full size Batman suit.