"Multicharacter teenage comedy about high school graduates with different agenda of life on graduation night."
Directed by: Harry Elfont and Deborah Kaplan, Rated: PG-13, 100 minutes
A couple of weeks ago, I reviewed 10 Things I Hate About You and called it an underrated masterpiece. A year prior to that film's release, another little gem rolled into theaters. Can't Hardly Wait, while not as great as 10 Things, can be considered that movie's big brother that paved the way. It's another flick that has a massive cast packed with young talent, who have all gone on to do better things. It's your typical house party, end-of-senior-year movie, but it's so much fun, well-acted, and has my dream girl of yesteryear, Jennifer Love Hewitt at the center of it all.
Telling a handful of different stories, Can't Hardly Wait's primary focus is on Preston Meyers (Ethan Embry), a shy nice guy that's never had the courage to talk to his dream girl, Amanda Beckett (Love Hewitt). The night of his graduation, as his entire class is partying one last time together, Preston is looking at it as his last chance to tell Amanda how much he loves her and that he truly believes they're destined to be together. His best friend, Denise (Lauren Ambrose), is the rebellious sort of girl who's only at the party to be moral support for her buddy, Preston. Also at the party is Kenny Fisher (Seth Green), an oddball trying so desperately to get laid, William (Charlie Korsmo), a nerd looking to actually drink and party before he goes off to college, and Mike Dexter (Peter Facinelli), the stereotypical jock who's center stage at the event, and working on keeping his relationship with Amanda, even though she knows she's better than him. Throw in a handful of other side-characters and even more familiar faces, and Can't Hardly Wait's end of the year party is as equal bits cliche as it is awesome.
Can't Hardly Wait's biggest strength is the cast. Just like 10 Things I Hate About You, the film has an otherwise forgettable story that's elevated by the charisma and charm of its young actors. Ethan Embry, who has sadly not done as much since, is perfect as the shy, and even a bit delusional Preston. He's in the same shoes a lot of us founds ourselves in during our high school years and even if you don't think him and Amanda are a good fit, you still root for the guy 1000%. Lauren Ambrose also does a great job as the edgier chick that we all knew but never knew in high school. As her layers are peeled away, she's much more vulnerable, and the interactions she has with Seth Green are some of the best parts of the movie. However, the star of the show is the young Charlie Korsmo. In real life, he's just as nerdy (if not nerdier) than his character, William, and seeing him let completely loose at an alcohol filled party is the best part of the movie. His reactions to getting absolutely shit-faced feel absolutely genuine and his "elevation to cool" just makes you feel happy for him.
Can't Hardly Wait is a film you either love or hate. While it's not as good as it once was, I know there are plenty of people out there who hold it in a special place in their heart like I do. It will always be one of the essential teen movies of the 90s for me and I know I'll revisit it over and over. As an actual movie, it's certainly a solid film, but it does have more than enough weaknesses to knock it down a couple of notches. It's heavy on cliches and has moments of pure stupidity, but the greater bits mixed with the nostalgic factor let you ignore the flaws. Have you not checked out the movie yet, I would certainly recommend it. But keep in mind, it reeks of the 90s. Which is something some of you may enjoy. I won't judge.
The Good:
a terrific cast of young actors who have all (mostly) grown up to be rather talented, known names
The Bad:
cliche-riddled script with a lot of jokes that miss the mark
The Ugly:
knowing that Jennifer Love Hewitt will never be as drop dead sexy as she was in the 90s again… such a shame
Overall: 7.1/10
Discussion Question:
How easy is it to forgive a bad script when the charisma and talent of the cast is much stronger?
Trailer: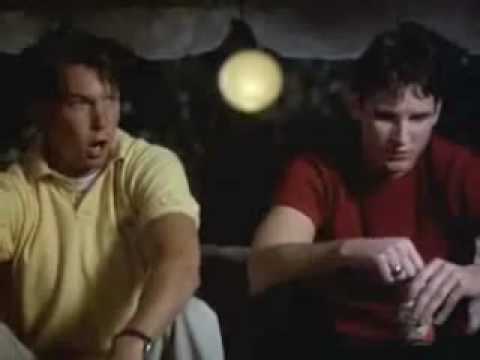 Written By Nick
Nick is a man obsessed with all things related to film. From the most obscure to the very popular, he's seen it all and hopes to one day turn his obsession into a career that makes a lot of money so he can buy a monkey, a bulldog, and a full size Batman suit.