Four years ago, with the guidance of the great Peter Jackson, young director Neill Blomkamp exploded onto the screen with the genre-transcending knockout District 9 – which was (and I hold this as truth even today) the best film of the year 2009. This completely off-the-radar South African film director and his friend – virgin actor Sharlto Copley – surprised us all in a resoundingly imaginative mockumentary turned action thriller, with insane amounts of violence as well as a seed of social commentary implanted into the consciousness of its audience about Apartheid.
With Elysium, now with thrice the budget of its predecessor, Blomkamp is out to prove that his fantastical debut was no fluke.
At the tail end of the 21st Century, Earth was overcrowded and polluted to ruin. The wealthy elite fled the planet and settled on a space station they built where they have lived out their lives, pampered, healthy, and carefree with lush lawns, swimming pools, mansions, robot servants, and machines that can heal people from pretty much anything – technology so advanced, it's almost magic. Their immigration policy is to shoot incoming ships on sight and deport anyone that makes it. Though the wealthy elite are citizens of Elysium, they make their profits on Earth in factories like the one that employs our protagonist who constructs some of the very robots that hassle him on the way to work.
And unfortunately, the fruits of human achievement, particularly in the field of medicine, have not trickled down to the rest of the people on Earth.
Matt Damon acts rather naturally for his role of Max de Costa – a former carjacker on parole who is trying to move on from his life of crime. It's going [mostly] well for him until he falls prey to an accident in the factory that exposes him to a lethal dose of radiation that will kill him in five days. Though Max has always dreamt of going to Elysium, now in his desperation to live, he'll do anything to get there.
Jodie Foster plays a stoic Secretary of Defense Delacourt. At first she seems like the movie's own iteration of Joe Arpaio, but her character's ambitions far surpass petty law enforcement even if she sees it as critical to the endurance of Elysium's way of life.
Alice Braga plays Frey – Max's childhood flame who has a daughter on the verge of death from leukemia. Wagner Moura plays Spider – a crime boss who smuggles people to Elysium and William Fichtner plays John Carlyle – the factory owner who does dealings with Delacourt.
Sharlto Copley plays Agent Kruger. He's…you know what? I'm not even going to get into what he's all about. Just be prepared to start clapping when he gets what's coming for him.
See, Elysium's greatest trick is that the rather unsubtle political commentary is actually the least interesting thing in the film. It functions as the setup for a conflict that is grounded in the core characters and not over righteous agenda. Like District 9, it's incorporating a nuanced futuristic environment as a setting for a classic story. But politics do not guide the plot. The actions of our characters do.
Blomkamp has an innate understanding that action is inherently better when audiences actually like the characters involved and are aware of & empathetic to what they're fighting for. In Elysium, characters reveal who they are, what they want, and their multi-dimensions through their actions rather than boring self-contemplative dialogue. The film's second act is complicated, but that's not the same as being convoluted. The seemingly heavy-handed storytelling comes from characters whose colliding interests are escalating and not because the script or director is disorienting an audience in order to mask a twist that's meant to come later. Elysium is refreshingly free from such distractions. There's no big mystery to unravel. There's no pointless B-story melodrama hinting at the idea that Max might be the father of Frey's daughter. This movie is exactly what you thought it would be, which is why it works and looks so cool in the process.
I don't want to oversell it, though. Jodie Foster is the weak link of the film and though her character is written well, she isn't quite as convincing in the role as she could have been. A few cues from Meryl Streep in The Iron Lady might have helped her out.
It's clear that Blomkamp takes some cues from Ridley Scott's aggressive cinematography in the way he depicts and juxtaposes both the desecrated urban environment of Earth and the untethered beauty of Elysium. While it works great in the beginning, it also makes the frequent hand-held moments more noticeable than District 9 did. The action is chaotic but it doesn't quite have the composition that it needs to. The camera gets a little sloppy in some of the fight scenes, jerking back and forth when it doesn't quite need to and with editing seemingly done on Red Bull. Blomkamp could get away with this for his debut but that's because District 9 started out in documentary fashion, which implied a handheld camera that never truly left the film. But here, it is admittedly off-putting at times.
However, what's missing the most here is a sense of scope. These are entirely two different worlds the film is trying to show us, and yet a lot of the action that goes down on Elysium takes place inside corridors and on random bridges. It was a known factor going into this movie that it was heavy on the CGI. And though what you've heard about it not being all that noticeable is true, it would have been nice if the movie could have used the action to show off the terrain some more.
But where the action (while bloody as hell, proving that Blomkamp's still got it) sometimes underwhelms, the impeccably talented Sharlto Copley makes up for it like no other. He's the most entertaining presence in the film, owning every scene he's in.
If you're politically conservative (like me, for the record) and you saw the trailer, it's entirely understandable why you might be put off by the premise of a movie like this. A dystopian vision of class stratification in sci-fi form taken straight out of an Occupy Wall Street fan fiction and starring Matt Damon could easily be seen as just another example of boring ol' liberal Hollywood shoving its middle finger in your face. It may seem that way at first, but the film ultimately is about its characters, not its scenario. This is different from something like James Cameron's well-presented but unmistakably stupid Avatar – in which the characters were lame archetypal cartoons with only Stephen Lang's evil colonel being the cool one in a deliberately paradoxical high-budget effects movie whose environmentalist and anti-colonialist attitudes were the only things it had left by the end.
A film can be what it is and also be about something relevant. Indeed many of the best films very much do have just that. Lincoln taught us that sometimes the ends justify the means and that we must do what morally uncomfortable deeds are required in order to rid a great nation of a greater and pervasive evil that is a stain on the soul of its people. Kill Bill taught us that revenge is bloody, messy, & unpredictable, and that those who seek it walk a very narrow path between righteous warrior and barbaric murderer. WALL-E taught us that unfettered mass obsessive materialistic avaricious consumerism coupled with governments that plunder resources at unsustainable rates to give us what we want immediately when we want it can cause us to lose touch with our own humanity. But you wouldn't begrudge these films for slipping broader messages into their narratives because they came in the form of really great and enjoyable movies. The messages are afterthoughts, rightfully placed behind the veneer of the story you came to see.
Now, Elysium doesn't come even within orbital range of any of these aforementioned greats, nor does it even measure up to District 9 (or Pacific Rim for that matter), but the only real "message" of this movie is that we ought to be conscious of class disparity, scarcity, and overpopulation as we continue our existence as a growing, thriving, and prospering society – not that capitalism is bad and some other kind of economic central plan is good.
But don't take my word for it. Watch the movie and see for yourself.
The Good: Excellent characterization, bold setup, good pacing, nice costumes, fun music and phenomenal CGI.
The Bad: There isn't quite as much action as I thought there'd be, and Jodie Foster can't really humanize her villainous Delacourt beyond stern-faced purpose and bourgeoisie formality.
The Ugly: The camera could have used a little laissez-faire and a greater sense of artistic direction to make better use of the environments of Elysium during the action would have been nicer. As cool as it was, we never really saw enough of it. 
Overall: 8.2/10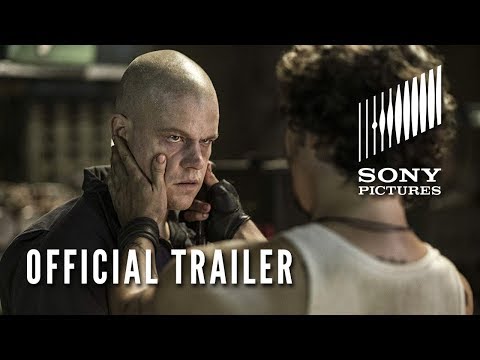 Vivek is a handsome, talented, well-spoken political aficionado and part-time film critic who totally never ever writes mini-bios about himself.
Follow him on Twitter @VerverkS or check out his blog V for Verbatim.