This summer has been a wild one at the box office. Bloated with mediocrity and unnecessary blockbusters, I have found the smaller releases to be some of the most entertaining. The Way, Way Back, a little comedy from Nat Faxon and Jim Rash (The Descendants), is not only one of the best films of the summer, but of the year. It's a heart-felt coming of age story about a boy named Duncan coming out of his shell and fighting his awkwardness, all while working at a water park called Water Wizz for a summer. The film stars Liam James, Steve Carell, Toni Collete, AnnaSophia Robb, and Sam Rockwell. So in honor of the film and of summer, here are Five Reasons I Want to Work at Water Wizz.
Maya Rudolph's Caitlin
Rudolph plays Caitlin, the assistant manager of Water Wizz and on and off again lover of Owen (Rockwell). She doesn't take shit from anyone, but is never mean about it. She simply does what needs to get done because she loves her job and the people she works with. The Mama Bear of the park, she's quick at telling you what you're doing wrong but she's just as quick at giving you a hug or a smile. Seeing as Owen has been slacking in his manager duties, Caitlin would be the one you'd report to with problems and duties and, quite frankly, would be one heck of a woman to work for.
Movie Note: Rudolph is beautiful in the role. She's always been a go-to for a sympathetic character you never have to feel sorry for and in The Way Way Back she shines. She's on screen for only a handful of moments, but she's warm and cuddly and great in the role. She also shares really good chemistry with Rockwell and the romance between the two feels genuine.
Nat Faxon's Roddy and Jim Rash's Lewis
Every amusement park has its residential employees or those who have been around the place a little too long. They tend to have a little too much fun in their positions and have little or no ambition to move on to better things. They've settled, but are happy about it, and that's just okay. With Roddy and Lewis, we see both ends of the spectrum. Roddy is Owen's right hand man and best friend and enjoys working with (and for) the man. He relishes every moment he's surrounded by bikini-clad women and wouldn't trade his job for anything in the world. He also has a great sense of humor, which is key when you're trying to get through a summer. Lewis, on the other hand, is a perpetual employee of the park who "loathes" every moment of it. He wants to move on to better things (storm chasing) but finds himself back at the park every single year. His existence is purely for the fun of the other employees and while they love him, he's the butt of every joke and the target for every water gun. Every workplace needs a man like Lewis.
Movie Note: Faxon and Rash both wrote and directed the film together after winning Oscars for co-writing The Descendants. Their humor is very present throughout and their ability to capture the awkwardness of being a teenager is spot on. Their presence in the film is never forced but each man fits his supporting role perfectly. If you're a fan of Community or Ben & Kate, you'll love seeing both of them on screen together. I am so happy for these two and I hope their Oscar win will only further their success and open more doors.
Holding
Working at Water Wizz has plenty of perks. Line-jumping, free food, being around women in swimsuits all day. Roddy, the genius at the top of the "biggest water slide within a 50 mile radius", squeezes every second he can out of being around said swimsuits. He gives the go-ahead for when you can get on your mat and slide on down, and for those extra attractive ladies, he holds them back for a few extra seconds for a summer view. Working at the top, as Duncan does, only passes on the power of "holding". Hey, you gotta do whatever it takes to get through a summer job. Right?
Movie Note: The Way Way Back was filmed at an actual water park called Water Wizz. The biggest ride is Pirate's Plunge. What happens in the tube stays in the tube.
T-Shirts, Trunks, and Tans
The best way to get into the water park spirit is by wearing t-shirts worn for years by staff members, and swim trunks without the mesh (you have to be careful that your junk doesn't fall out). I mean, who doesn't want to have used, ratty ole t-shirts that haven't been replaced in years on your body as you sweat and soak in the sun for three months out of the year? It brings everyone together in a tight-knit family and each fellow co-worker/brother/sister can share everything, including trunks that touch junks. Oh, and while you're sweating your ass off day in and day out, you can get one hell of a tan.
Movie Note: I actually love the little details of The Way Way Back. When Duncan shows up at the beach house, he's a pale little teenager. But as the film progresses, he gets sunburned and then gets one heck of a tan. Very rarely do we see this in movies that take place in the summer, and I thought it was one added thing that makes the film even more special.
 Sam Rockwell's Owen
 Owen is the cool kid who never grew up. Times have changed and responsibility has been forced on him, but he's still always looking to have fun and is pretty optimistic about everything in life. He runs the park (or at least appears to), and is known by all the locals and everyone that visits Water Wizz. He's a legend in his own right and has a great sense of humor (but no one gets his jokes). He's a man who hates patterns and routines so he continues to live each day with a free spirit, never letting anything get him down. He's incredibly understanding as well and can easily pick up on bad vibes or feelings. But most of all, he's a great friend who always knows what's best for you, even if break dancing in front of an entire water park sounds like the most embarrassing thing in the world. Need to break out of your shell? Spend a summer with Owen.
Movie Note: Sam Rockwell delivers one of his best performances with a role he's completely at home in. Owen is as much a Rockwell creation as he is of Rash and Faxon, and it's so much fun to see Rockwell in his element. He's heavy on the comic relief, but he's also Duncan's "coming of age genie" that helps him get through those awkward teenager days. As many of you know, I am one of the world's biggest fans of Sam Rockwell and seeing him shine in a role this great only brings me more satisfaction.
The Way Way Back is an incredibly fun movie that never takes itself too seriously. Sure, there are some heavy dramatic moments thrown into the mix, but each darker moment has a silver lining or comedic element to it.  Watching the teenage Duncan, the humor of looking back at those days makes us feel a little better about our own experiences. It's a crazy time in everyone's lives but it's something we all have to suffer through. With Faxon and Rash, we get an honest look at a summer that changes Duncan's life and we see things through a filter we wouldn't normally have. It's refreshing, incredibly well acted, and knows exactly what it wants to be, something that can't be said about any of us as we slumped through those sunny summers as an awkward teenager.
 Overall: 8.7/10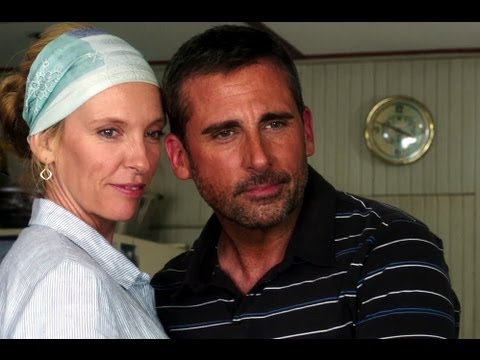 Written By Nick
Nick is a man obsessed with all things related to film. From the most obscure to the very popular, he's seen it all and hopes to one day turn his obsession into a career that makes a lot of money so he can buy a monkey, a bulldog, and a full size Batman suit.