"Sent out by Pizarro in search of the fabled City of Gold, Aguirre, a Spanish soldier seizes control of a battalion in the wilderness with dreams of conquering his own nation."
Directed by: Werner Herzog (1972) , Not Rated, 93 min
I remember, after watching Apocalypse Now for the first time in college, turning away from the computer screen to find that reality had been tinged a poisonous shade of green. There are some movies that do more than draw you into a different world for two hours. You'll return from some of these movies feeling like you've made good friends, or to find some small piece of you mended, or inspired. Other movies, while you watch, are busily at work un-knitting your sense of the normal and fashioning in its place something far more uncomfortable, dangerous, and perhaps true. Aguirre, Wrath of God firmly finds a place among these films.
Aguirre begins with an breathtaking shot of the conquistadors descending through clouds down a mountainside and into a green valley. They've left the world behind and are in something new, a garden in which men's fancies grow wild. Pizarro announces their quest: they are looking for the legendary city of gold. Low on supplies, men exhausted from the trip over the Andes, he orders out several flotillas to scout the river and search for ctlues of the city from natives. He makes this announcement in a landscape as inscrutable as Eden, heavy and exhausted with vegetation. In it, the Spaniards, in their burnished armor, their unwieldy sedan chairs, and their court decorum, look absurd. Its apparent that there's something wrong here, though its hard to put a finger on it.
In the jungle, the rigid structure of social norms doesn't last long. An eddy traps one of the rafts and the men are stuck in the current. In the morning, the camp wakes up to find everyone on the raft dead. Aguirre, frustrated by his commander's insistence that they find a way to bury the men, seizes power in a mutiny. In a fatuous ceremony, he crowns a king, attempts to rig a false trial, and then bullies his men downstream where his dreams of power call to him like a beacon in the wilderness.
This movie examines the basic forces that underlie human existence – and I mean that word with all its weight. There is nature, inexhaustible and featureless, there is Aguirre, who manifests an Ahab-like will, and there is man, caught unwittingly between them in a farce of court drama. In this movie, nature has a role as invisible and inexorable as the forces that squeeze a diamond out of coal. In the raft scene, for instance, we see the men on the trapped raft, fighting the current, calling out desperately to the other side. But no one on the other side can hear them. They sit watching and eating as the raft turns serenely on, imprisoned in the current. For most of the movie, nature inflicts on the men a quiet trauma. The men on Aguirre's raft begin to starve, but they cannot get off the sluggish river because it has flooded the banks. In one of my favorite scenes, someone spots a boat in a tree and a priest tries to convince him it is an illusion. Apocalypse Now has a lot to thank Aguirre for.
If the movie tells half its story with the inscrutable face of nature, it tells the other half on Aguirre's (Klaus Kinski) haunted face. Aguirre is a man molded by the extreme pressures of the wilderness. He recognizes the horror of the forest around him, which seems to wring out human life like a sponge. Not to be overcome, Aguirre tries to meet the wilderness by matching it, moving just as inexorably and mercilessly towards his goals. It is about power, he says, not gold. He dispatches his soldiers without mercy. When they fall to disease or the arrows of the natives, he passes their bodies as if they had never been there in the first place. It's clear that they amount to no more than pawns in the game against the forest. The only spark of human sympathy kindled in him he reserves for his daughter, whom he seems to regard as a vessel in which to preserve his own undiluted humanity. Even this is affection tainted by the blatantly incestuous overtones. Caught between this madman and the wilderness are the rest of the soldiers, playing out a farce of a kingdom in miniature. They have an emperor, a priest, women in sedan chairs, a horse, and even a rush outhouse to preserve their social dignity.
I didn't think I would ever find something that rivaled the Seventh Seal in its bleakness, but I was wrong. The movie is as dark as a rumination on society by Hobbes. Its not a movie in which you find lovable characters. You find instead the uncovered appetites of man and the visions – of women, of power – that he chases. Only four characters stand above the charge, or even worse, the simple description the film levels against humankind. Guzman, the unwitting king, occasionally surprises us with acts of courage and kindness when not stuffing his face. Some of the Indians show remarkable dignity. Pedro, the captain, and his wife, refuse to let the wilderness melt them to their inferior elements and instead submit to death for dignity. Finally, there is Aguirre, who attaches himself to dreams of absolute power and cleans himself of the inferior appetites of the men he leads with a wrath like God. In this way, the film reserves a mote of hope. Humankind doesn't necessarily forfeit its dignity, but in a vast indifferent universe, it possess a slim chance of success.
The Bottom Line: My final opinion of the movie amounts to a kind of question. Can you respect a movie without liking it? I think you can. Now that I've seen Aguirre, The Wrath of God I plan to stay clear well clear of it. It's not a lovable movie or even a likable movie. It is a harsh, stark exploration. I think everyone should consider watching at least once for its haunting and unforgiving vision of mankind. If you do watch it, however, know that you're watching one of the Greats. When you turn back around, you might well find your sense of reality altered.
My Score: 9.5/10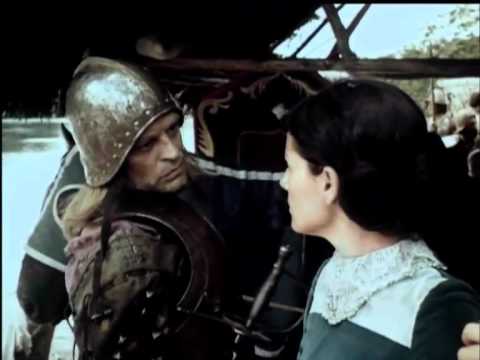 Michael is an avid writer, recluse, one-time vagabond, beer-brewer, and reluctant bartender in the vast No-where flats of Ohio. When not working on his short stories, you can find him in his room watching movies, or ignoring everyone in public with his face in a book and a beer in his hand. He graduated with degrees in writing and philosophy and plans this fall to move on to the University of Virginia, to pursue his MFA in fiction. He'll gladly sit down with you and a beer to discuss a film.