What starts out like a peaceful, Quaker farmhouse somewhere out in nowhere turns out to be a quiet, isolated cult of about 20 men and women.  The men eat dinner first, then the women – but significantly less food is available.  Sex is part of the initiation, sometimes in a group setting, but it seems more of for requirement than enjoyment.  Jobs and chores are figured out because everybody will "find their role."  Some women bear children for the leader, who seems to only have boys.  Names are slightly changed, and occasionally there are new women brought to what is intended to be a self-sufficient commune that will keep the occupants "off the grid."  For whatever reason, perhaps one face smack too many, Martha (Elizabeth Olsen) decides to run away.
She calls Lucy (Sarah Paulson) a sister she hasn't seen in two years, who is not as excited as you might expect.  Martha is a breath away from hanging up and returning to the cult before Lucy offers to pick her up.  Lucy takes Martha to a fabulous, lakeside home with a boat, private dock, and other luxuries.  Lucy's husband Ted, a British architect, rented the home to get away and relax while his current project is coming to fruition.
Two things begin to go wrong.  Not unexpected, Martha has trouble removing herself from some of the regular cult-life habits, such as swimming naked, to which Lucy asks, "What's wrong with you?"  She walks into Lucy and Ted's bedroom during sex, to which Lucy asks, "What's wrong with you?"  It's a significant question both to and from whom it is being asked.  It implies that someone is already "wrong," regardless of the answer.  Whether Martha was too far indoctrinated to the cult behaviors or Lucy is too uncaring is a major question that the film addresses, but it's an unmistakable question.
Martha Marcy May Marlene is not just about how wrongly people are treated and reprogrammed while in a cult, it is also about what might be happening in people's lives before they join.  You can't help but wonder what was so wrong in a woman's life for her to abandon her family and choose instead to live with a group of domineering men who occasionally demand physical submission from their various women.
While Martha is dealing with flashbacks, withdrawal, and possible hallucinations, and while Lucy and Tim are dealing with a sister who knows no boundaries, the cult is not sitting around and looking for a new recruit.  They want Martha back.  While at first the cult seemed like a peaceful, quasi-religious group, they show a very dark side to people who cross them.
Martha Marcy May Marlene is a quiet thriller about family and "family" dynamics, what it takes to give love and what it takes to show it.  It does not hide the suggestion that although there are clear and present negatives within a cult, there are also negatives on the outside that cause some people to seek out the positives that some cults might provide.  Elizabeth Olsen (Red Lights, Silent House), sister to the famous "Olsen Twins," could be accused of not "getting into character" because her emotions fluctuate so much.  I would argue she is fully into a character who is suffering a great identity crisis, torn between those who "love" her and those who are supposed to "love" her.  Which is which?  You will have to decide for yourself.
Paulson (Mud, American Horror Story) is the sister who attempts, poorly, to balance her husband/marriage, her long-lost sister, and what is left of her family in the years since their mother died.  Her constant emotional headaches are well played as she leads us to predict how she might deal with Martha's episodes, whether it is kicking someone down some stairs or smacking a bartender at a party.  There are moments when you will think you can predict what will happen, but you will probably be wrong.
John Hawkes (Lincoln, The Sessions) is the leader of the cult and a familiar face, and a face built for someone you shouldn't trust.  My apologies to Mr. Hawkes, but his delivery and presence are such that he could tell you your own name, and you might hesitate to believe him.  Hawkes has a bit of a resemblance to Charles Manson, and Durkin incorporated a fair sampling of similarities between this cult and the Manson Family.  Both "families" invaded homes, tormented innocent people, were trained with weapons, and used those weapons when they believed it was necessary.
Writer/director Sean Durkin's only prior credits were two short films with some of the same actors, but he did enough in only 20 days of shooting to crank out a Best Director from the Sundance Film Festival.  No small feat.  Adding a complication is that this is a non-linear story, which often needs extra planning time between shots as well as drastic changes in hair and make-up.  It also means extra work for the "continuity" people.  Aside from that, just the idea of a non-linear film can be risky at the box office.  Some audiences just can't grasp it while others think you are trying to fool them.  A few notable critics did not like that aspect, but it worked perfectly fine for me.
That brings us to the ending – which will cause debate among those who have seen Martha Marcy May Marlene.  It is risky to discuss that in detail within a review.  All I will say is that it is intentionally ambiguous and open ended.  It makes a suggestion, with which you are supposed to take previous information and decide for yourself.  Although I am not a fan of that kind of ending, there is also nothing wrong with it.  I don't prefer it, but it isn't all about me.  Yet.  I have done in the past, I will add another paragraph after the trailer.  If you don't want the ending spoiled, please don't read beyond the trailer.  If you have already seen the film and want to either agree or disagree, then feel free to do so beyond the trailer.
The Good:  Martha getting the guts to flee the cult
The Bad:  How Martha is received when she flees the cult
The Ugly:  How the cult reacts to Martha's flight
Overall: 9.0/10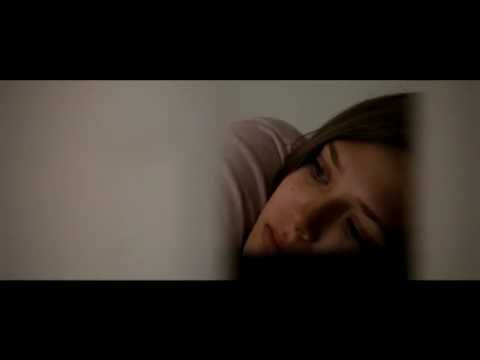 The ending – It is decided that Martha needs to go where she can get professional help.  While it is clear she does need help, the real motivation seems more about Lucy and Tim being unwilling to try any longer.  As Martha takes one last swim before leaving, she sees a white-shirted man watching her.  As they drive away from Lucy and Tim's home, the car stops short as a white-shirted man walks in front of them.  Martha seems to focus on him as he gets in a black SUV and begins to follow them.  The suggestion is that he is one of the cult.  Towards the end of the film, "the cult" breaks into a home and kills a man.  I am taking to the suggestion that that cult is willing to kill Martha's sister for helping her.
Written By Rich
Rich is a retired English teacher currently polishing up four finished paranormal novels and half a dozen short stories for publication. His film education has been mainly due to watching Siskel & Ebert through high school and college, and he is a regular attendee at Ebertfest, Roger Ebert's annual film festival in Illinois every April. With all this free time on his hands, you'd think he would see more films, but red wine seems to keep getting in the way.