A new video that surfaced last night on the PlayStation Blog looks like we could be seeing the next PlayStation earlier than the typical E3 time frame. This actually works out to Sony's benefit because if indeed the reveal of Orbis happens on the given date of February 20th, Destination PlayStation, Sony's own show for displaying the latest and greatest games to hit within the next year, is just six short days later.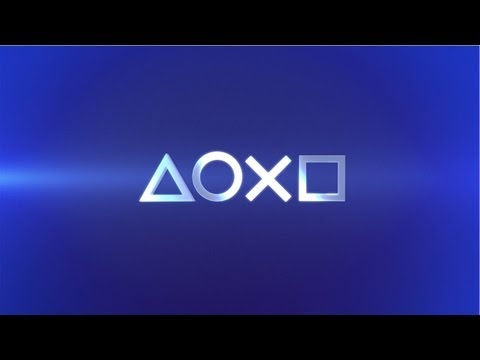 The video doesn't show a lot about what the possible announcement might be, but with simple PlayStation button logo's being the focus of the video and that being it, we can surmise that Sony will be announcing something that is first party. If it were a game, more than likely the focus would not be around the button logo's, but like the God of War trailer that brought us a sneak peek of Ascension before its official début.
If indeed the February 20th date (6PM EST start for the event in the Big Apple) is the launch of the newest PlayStation, look for a tight-lipped party. Though the company will more than likely tell us about some of its features and what the system set up, controller, and online services look like, don't look for them to tell us anything about the cost of the system or its new software.
If this theory holds true, and Sony is the first out of the gate to announce their system, when just a short time ago said they would wait for Microsoft to play their cards first, it would mean that they are putting themselves out there and all the hype and glamor that comes with the territory could be crushed by E3 with reveling prices for either software or hardware. Microsoft holding out and watching to see the direction that Sony goes could be a good thing if Sony decides to stick their neck out and give out that kind of information because Microsoft could bring down the guillotine by undercutting them. This would create some mass hysteria and likely bring a cloud of doom over the company's future. We must remember that Sony's plan for losses in 2012 were in the $6 billion dollar range. They likely won't make a dime on the new system to start either and could see a loss as well depending on the last specs of the system and manufacturing costs.
Software pricing obviously is the production companies final decision to make when releasing a game, but normally the mother ship dictates much of that by giving a suggested retail price for all games on their platform. Again, another sticky situation should Sony surrender that information to the public. Expect this show, should it be the PS4, to be much like Nintendo's first E3 with the Wii U. You'll see some awesome stuff that the system is capable of, but you won't see anything remotely close to a sales tag.
Some might say Sony would be smart to release a price to set the standard with their last system pricing many people out of owning one in the beginning and pushing some long-standing PlayStation fans to Microsoft. If Sony was not in the financial crisis they were this argument could hold true. When the PlayStation 3 released it retailed at $500 and more in some cases. Though the system sold ok, it was much like the launch of the Wii U; you could walk into just about any store that carried the system and find them stacked to try to draw customer attention. If Sony were to blow us out of the water with a sub $400 price, (and no I don't just mean $399.99, which many expect the next-gen systems to be priced at) they could put Microsoft in the same boat they were in just seven years ago. Depending on the models this may or may not possible, but the reward and risk just don't way out when you want your main competition to help you out.
Even with all the talk that will come with a launch and how much that alone will bring publicity for the company Sony's announcement of a price could be the final nail in the coffin. Unfortunately for consumers, the sense and the just don't add up for Sony.
I had the pleasure of joining CineKatz through a mutual website that both Nick and I use. With his interest in adding a section in regards to gaming and my interest in writing and the industry, I came aboard. I currently reside in Michigan, have a Bachelor's degree in Video Game Art and Design, and love playing, researching and writing about Video Games! I am so excited to be a part of CineKatz and hope to bring another side to a great and fast growing website.