~
Samsara opens with a dance. The dance is gaudy, glinting, traditional, uncomfortable, and yet somehow welcoming. What follows after is a brief introduction to the of idea of impermanence – molten bits of lava freckle the night sky while an infant lies unmoving under a pale white light. We realize only later, after watching a mummy sleep mere inches from an unseen camera lens, that the child may have been dead as well. The film doesn't answer that question, electing instead to leave it up to us. Regardless of whether the infant is dead or alive, it will certainly be dead someday, and therefore is bound to the same unknowable death that informs all things. Here the film reveals itself, accompanied by a group of old, enigmatic faces. Samsara is not a ninety six minute revelation. It is a ninety six minute question.
Samsara is itself an ancient Sanskrit word that literally means "continuous flow." It is informed by a few Eastern religions, and addresses the inevitable flow of time, the spinning nature of life and death, and in my mind, takes on a feminine form. She, like her namesake, wanders and beholds with benevolent restraint the repeating cycles that compose the world. She is a spiritual wanderer. On the screen, a golden-faced Egyptian sarcophagus gazes out at us, smiling. We, too, have begun to wander.
We begin with a group of bowed monks as they tap out a mandala. Children stand by, watching, their faces mixed in equal parts with indifference and curiosity. The mandala itself is detailed, vibrant, spectacular. The monks hold their faces inches from the surface, drawing the scene with sand by using copper funnels as pens or brushes, conjuring images of wheels and gods and nameless, swirling things. Samsara does not blink, and neither do I. Mandalas such as this take days, even weeks to create. We linger for a while, quietly observing as minute blue, black and red grains of sand dribble out and bloom into images like little flowers. All things must come together in a mandala such as this. There is no room for error – what grains have been spilled cannot be unspilled. The finished product is a depiction of wheels within wheels, and stands as a testament to the cyclical nature of all things.
Ours is a world in pieces. Both disparate from our history and desperate for a future more optimistic than our present, we are the transient conclusion of a long and troubled narrative. Despite being a civilization now more exposed to and interconnected with one another than any era before, we are still a heritage of cultures as alien and xenophobic as we've ever been. Visions of red Petra, her awnings and pillars pocketed and worn smooth by wind, of scarred Burmese temples in Bagan glinting under the sun, of towering rock formations honeycombed by old homes in Cappadocia…all these places silently pose the same uncomfortable question – exactly what footprints will we leave behind when we are gone?
The narrative shifts. A door stands ajar. The hinges are visible, and it's the hinges that place the door in our contemporary time. Sand comes up past the door's middle panels, blue and white like dunes in a desert. It fills the rooms and touches the flaking wallpaper, rising in drifts as though someone took a dollhouse and buried it on a beach. It suddenly occurs to me that these are the footprints we've already left behind us, and may be the closest thing to our own archaeological record we ourselves will ever see. We ridicule the ancients for naming their Gods, yet we name our storms when they come and drown our cities in water and sand. This one we called Katrina.
Samsara's world is one populated by abandoned cities and anonymous landscapes. Through and around them, nature forms a backdrop with a grace and hugeness no ruins can rival. The bones of dead trees are stark and bare against blue skies and red dunes. They remain still while gleaming stars pinwheel overhead and shadows race joyously across the ground. Rock formations, whisps of cloud, sky and falling night are all reflected in the wide mirror of still waters. A boulder, hollowed out by centuries of wind, now frames a mountain from across a long forgotten West. Canyons flow and breathe in long red and gold currents of stone as a solitary plant grows up from the soil, reaching hungrily for the sun. Here is the frozen music we sought to emulate; here is the dream we failed to achieve.
Is this the bush that once burned? Are we more or less perfect than the things we build? Are Gods more or less perfect than those they create? Who were those people, those beings who idolized the world and built these failed yet beautiful reflections of all that they saw? Where have they all gone? They are us, Samsara replies. They are we. This is our world – these are our mysteries, and our treasures. Ours is, if not a triumphant story, then at least one which has not yet ended. Now is the world born of yesterday. Ours is an inheritance passed down to us from a shared yet forgotten ancestry, and we are the ancients of tomorrow.
Humanity still bears the marks. We are undeniably ourselves – we are still building and destroying, leaving behind us a long wide swath of things irreconcilably changed for better or for worse. We are compelled, as we always have been, by the urge to create, love and destroy. As a tribal woman nurses her child in the shade of her hut at the bottom of a green, grassy hill, another woman stares unabashedly at the camera and at us behind it. Her gaze is unflinching, indecipherable. I wonder who she is and what she sees. And then we are flying, and below us is Los Angeles. Our wanderings, it seems, have brought us home.
Here a thoroughly tattooed man sits hunched in a city of pale light. He has painted his body to the brink of shadow, his head is hairless, his face is joyous and serene. In his arms he cradles a baby girl, sound asleep, and as he rocks her, he traces his nose upon her cheeks and brushes his lips against her face. Around him our fluorescent world shines and sparkles, burning slowly like a field of fallen stars.
Yet upon closer inspection this shining world is, if anything, more frightening and alien to us than what came before. We wander through our present with the wide eyed astonishment of any foreigner. We see a man who transforms himself with clay into a monster, a set of life-like automatons who so closely resemble their creators that we are startled when we hear the mechanisms inside them whirr. We watch as a series of cars, boats and motorcycles are crushed without prejudice by a colorful and gleeful AADLEN BROS. AUTO WRECKING trash compactor.
Samsara suggests, as we watch, that we are living the brutal realization of an old dream. Synchronization, for better or for worse, is upon us. Agriculture, for example, is now achieved with cold efficiency, yielding production at a rate our ancestors could not have imagined. Arrowheads, spears, hunters and farmers have been replaced by an army of articulators in pink and blue smocks who disembowel chickens that spin by on steel rotaries at a constant and dizzying pace. No doubt, the dream of humanity coming together to operate with higher efficiency has been realized. But at what cost?
The film concludes that our drive to create and perfect has ushered in an era at once innovative and terrible. We observe, for instance, a room populated by decapitated sex dolls, life-sized and uncannily proportioned. Every possible fluctuation of desire has been accounted for here. Breasts come in different shapes and sizes, nipples in varying degrees of length and color, vaginas range in width, and the eyes – set into a group of expressionless heads like gems into grotesque crowns – come in different colors. Meanwhile, real, breathing women dance in their underwear and gyrate around poles, bidding numbers pinned to their sequined bikinis. A traditional geisha, now outdated yet no less relevant, gazes steadily at the camera. A single tear rolls down her cheek. There isn't a penis in sight.
We see with growing horror that humanity itself has become a machine in all the wrong places, and the machine is being both oiled and justified by our own rampant consumerism. The camera lingers on plastic surgeries, watching with numb patience as an obese family consumes food and then as doctors trace lines in felt marker along flabs of fat. Our creative powers are being turned inwards, a byproduct of our traditional solipsism. We have lost sight of the frozen music and now seek to improve upon nature. A heavily tattooed couple appears before us. The woman looks at the camera. The man does not.
It is in the squalor of poverty that Samsara finds beauty worth celebrating. A young girl glances at us from where she stands by a window in her lean-to. She's considering the city in the distance and has movie posters on the wall. She has a cut on her chin, and at the sight of this cut a strange stirring wells up within me, somewhere deep inside my heart, in a place as reliable and honest as bedrock. I suddenly wish I could tend to that cut, to heal it, to heal her. Even stronger than this is the wish that I could make her more than a windy promise that life in the city is better than it is here, in this cramped little room without a floor. Yet I can't. One cannot, after all, speak to a film.
We come at last to religion, and find it full of closed doors. Jerusalem, Cairo, and St. Peter's Basilica all grace the screen, filled to the brim with draperies hewn from stone fabric and long shafts of pearly light. Samsara does not linger long on the questions of religion. She seems to know that the question of God is too large to even properly pose, but points out that it is a question worth posing. It seems counterintuitive, perhaps even paradoxical, to suggest that something impossible to do may be worth attempting. But that is the nature of many things. Simultaneity, Samsara suggests, is everywhere. Things may be both good and bad, impossible and necessary, brilliant and evil, yet this conflicted nature makes them no less true.
We retreat from our contemporary world once more and discover a group of middle aged men as they harvest sulphur from a steaming volcano. They put shards of the yellow mineral in wicker baskets and trundle painfully up a rocky mountainside while the baskets hang from crossbeams borne across their shoulders. The camera lingers long enough for us to take in the scars on their backs and the expressions on their faces. We see the crossbeams press into their flesh, see them and the men who endure them bend under the weight. Samsara reminds us that the root of all productivity is a place of struggle, that we call produce yield for a reason, and no matter how far removed we may come from the source, the struggle is not lessened for those who bear it.
This is the very hardship we have worked so hard to overcome. But to think we overcame it at all is an illusion. We merely removed it from our lives, distanced ourselves from it, and in the name of such convenience we have sacrificed some nameless sense of pride which is integral to our identity as a people. The best questions, Samsara suggests, as well as the best answers, are those of balance.
Samsara draws our meditation to a close by returning to the monks we met at the beginning of this long and startling journey. They stand around the mandala we watched them create, considering their work. Then, with a strange yet unmistakable sense of joy, they kneel and wipe their hands through the center of their magnificent rendering, undoing all that they have done in mere moments. The mandala dissolves into a spray of color, an entire world unmade in a series of dandelion strokes. The grains of sand are then returned to a tin, like ashes to an urn. Soon these grains of sand will be poured into a nearby river, whereafter work on a new mandala will begin again. Such is the way of the world, Samsara concludes. Such is the impermanence of all things. The old enigmatic faces return. Their expressions are unchanged.
Over the course of nearly ninety six minutes, Samsara is a wordless, guided meditation on the unending cycles of life, history and nature. Rather than offering answers, the film simply observes and remembers the things we have forgotten while predicting what we will forget once we wake up tomorrow. It remembers the echoes of civilizations past and the sources of their inspiration, reminding us that there is no They and Us but only We. Perhaps most importantly, Samsara reminds us that regardless of our faiths, religions or beliefs, we are not meant to be a machine. We are meant to be something else. Something more. And perhaps, with luck, we still can be. Tomorrow.
The Bottom Line: Wordless, bleak and enigmatic, Ron Fricke's 2011 Samsara is a visually spectacular sequel to his other masterwork, Baraka, but may try the patience of those uninterested in a guided meditation.
Overall Score: 9.5/10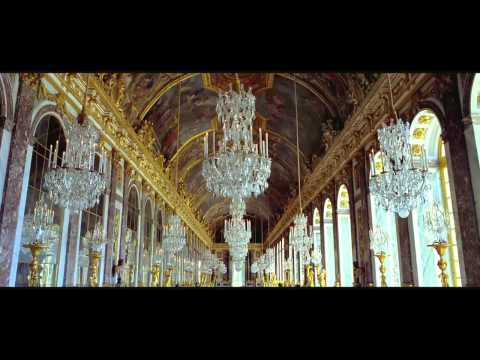 Written By Ries
Ries is a writer, blogger, amateur explorer and full time United States Marine. He graduated from DePauw University in 2011 with a Bachelor's Degree in English and is busy putting that degree to work writing elite movie reviews for sites like CineKatz. In his spare time he enjoys traveling, movie watching, talking to himself in the mirror and working on novels that may or may not ever be finished. Of all the things he misses about being a civilian, he misses his beard the most.