Every so often a film comes along that will smack you in the face, leaving you relishing the sting left in its wake.  Short Term 12 is 2013′s first satisfying face slap, with its simultaneously uplifting and heartbreaking tale of a foster care worker and her struggles within her personal and professional lives.
Grace (Brie Larson) works at a short term foster care facility for at-risk children.  Some of the kids are products of broken homes, while others have mental issues and its the job of Grace and her co-workers Mason (John Gallagher, Jr.) Jessica (Stephanie Beatriz) and Nate (Ramy Malik) to ensure the kids stay in line, do their chores, take their meds and don't try to escape the facility.  At times they provide comfort and kind words to those in distress, including Marcus (Keith Stanfield) a soon to be 18-year-old who will have to leave the facility once he becomes 18 and the new resident Jayden (Kaitlyn Dever), whose father called in some favors to get her placed in the home and whose behavior triggers a fierce maternal instinct in Grace.  Grace has her own problems, outside of the facility, navigating a relationship with Mason while dealing with her past.
Brie Larson (21 Jump Street, Scott Pilgrim)  is stellar as Grace, containing the inner turmoil of her character throughout the film, culminating in a cathartic, albeit slightly banal, climax to her story.  While Larson flashed brief glimpses of her talent in this year's Don Jon and The Spectacular Now, this is without a doubt her break out performance.  Throughout the entire film, it is entrancing to watch her serenity in the face of chaos, then allow her fragile mind to crumble in the comfort of her home and her relationship.  Larson's performance deserves awards season consideration, and with the film's overwhelmingly positive reception at various festivals, it would be disappointing to not see her name on the list of nominees for Best Actress at the Academy Awards.
It's difficult to single out Larson's performance, because quite frankly everyone did an excellent job.  John Gallagher, Jr. portrays Mason, Grace's co-worker and boyfriend, with a delicacy rarely seen on film.  His deft touch at handling Grace's behavioral fluctuations with the same care as he does the residents of the foster home is quite touching, and he manages to provide a few comedic anecdotes to lighten up the story, at times.  Ramy Malik is also solid as Nate, capturing the wide-eyed shock of the reality of foster living.  Malik exudes an awkward discomfort as Nate struggles with being a new care-taker and finding the balance between authority figure and confidant.
As for the residents of the home itself, Kaitlyn Dever embodies Jayden, a new resident who reminds Grace so much of herself, with the disdain of a typical teenager. Dever's Jayden shuts out the world and beautifully portrays the defense mechanisms of a child who believes that no one cares about her. Newcomer Keith Stanfield gives one of the most touching performances in Short Term 12, as Marcus.  His fear of being sent out into the real world on his 18th birthday and he not knowing how he will survive is heartbreaking.  Whether its requesting that he be allowed to shave his head or sharing a rap song he wrote with Mason, every scene that centers on Stanfield is mesmerizing.
Originally created as a short film in 2008, by writer/director Destin Cretton, Short Term 12 is based in part on Cretton's own experiences as a foster care worker.  Cretton does a wonderful job with the character structure while stretching the story into a feature length film, most notably in how the pieces of Grace's life are unraveled throughout the film by seemingly innocuous statements which are revealed to have much greater meaning as the story progresses.  Cretton's dialog is supremely natural, with no forced attempts at sounding trendy or stylish in a young adult-centric setting. While the climax comes off a bit formulaic, Cretton manages the story well, as it ultimately ends in a satisfying place, keeping the last act from going off the skids with melodrama.
Short Term 12 is nearly flawless, walking the tight rope between uplifting and dispiriting.   You're left wanting to do something for Grace and the children, but feel helpless.  It's a testament to any film if it can make the audience reflect on our own lives and realize things may not be as bad as we think.  Though this is not a world I would wish on anyone, it is comforting to know that there are people like Grace and Mason out there who will do whatever they can to bring a small semblance of love and belonging to children who, for whatever reason, have been cast away.
The Good:  Brie Larson, The story, The other actors
The Bad:  The circumstances for which each child is required to be in a foster home
The Ugly:  Diarrhea Bus Stops
Overall:  9.75/10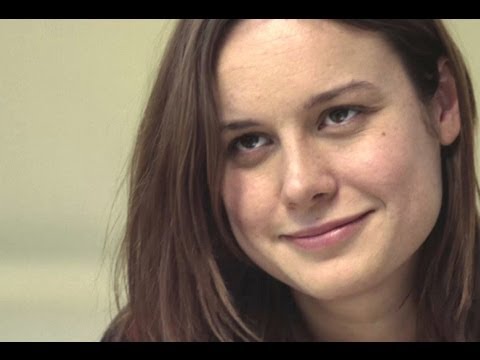 Written By Nate
Nate is a loner, Dottie. A rebel. When not slaving away for the man, Nate can be found at his local movie theater watching movies or taking naps, always hoping for that rare private screening. Nate spends his time at home scouring Netflix for the latest and greatest in streaming movies and when his two cats let him, he creates reviews for friends and family on Facebook for all the movies they will probably never see. Excited to be contributing to Cinekatz, Nate can finally look at his wall, where his stolen diploma used to hang, and feel like he is finally putting his Journalism degree to some good use.