Directed by: Ben Wheatley Starring: Steve Oram, Alice Lowe
Chris wants to show girlfriend Tina his world, but events soon conspire against the couple and their dream caravan holiday takes a very wrong turn.
A case of 'What Wheatley did next'. After the success of his first two independent projects, 'Down Terrace' and the critically lauded 'Kill List' (both of which he notably wrote and directed), Wheatley decided to focus his directorial attention on the work of two other writers and actors, Steve Oram and Alice Lowe, who star in their own written project here with Sightseers.
Oram and Lowe had been carrying these two characters (Chris and Tina) around with them for the past seven years and had even committed them to previous projects (a short film to for television), so they were already exceedingly familiar with them. After they finished writing the script, they had a great deal of trouble getting it green lit, until they approached Edgar Wright (Hot Fuzz) who gave the project the clout it so clearly needed.
If you were already aware of Ben Wheatley's previous work, then you will be on familiar ground here. Lowe and Oram have both accepted already that they were inspired to a certain extent by Withnail & I, which is quite far removed from the influences that Wheatley would attest to. Looking at the way Wheatley has filmed the story of Chris and Tina, you could easily be reminded of such diverse productions as 'Carry On Camping', 'Falling Down' or most clearly 'Nuts In May'.
Naturally there is far more head-stoving and serial killing here than in any of those films mentioned, but the eccentric British holidaymakers are as prevalent here as anywhere, it just so happens that when one (or more) of these travelling nutcases tunes into something that doesn't fit their own notion of how it should be, they change it to fit the ideal, regardless of the consequences or actions required to achieve it.
Both Oram and Lowe are outstanding in their respective roles, which you would expect, having lived with them in their pockets for such a long period of time, even going so far as to go on a caravanning holiday together to the places featured in the film beforehand, to get a feel of what a week in a caravan with these two characters would really be like. The script is regularly darkly comic and you may find yourself laughing out loud at some of the comments, even though you maybe know you shouldn't. The visuals are occasionally grisly, a la Wheatley, at times, but this is to be expected. The beauty of the locales and settings chosen were often juxtaposed neatly with the horrible actions that took place amongst them.
What was surprising was the difference in how striking to the audience the murders actually were. Certainly, there are moments in the film when the visceral elements try to take over from the narrative, but this seems at odds with the writing and subsequently they only retain control for a few minutes. The result of this is a film that relies more on its script for what is said than how it is shown. For Oram and Lowe, this is a success as the script is very impressive.
Altogether, a very odd choice for Wheatley to choose to direct as this seems if not out of his comfort zone, then certainly beyond what you would expect him to be interested in creating. This is a character piece, driven by a complicated story dressed in an accessible narrative with fully rounded, fully bonkers people at the heart of the story. The film is no worse for Wheatley's presence and influence, most certainly, but you do wonder what Mike Leigh would have made if this, given the opportunity.
Still, an entertaining hour and a half, that you will sometimes wince at (Poppy and the knitting needles is but one) but still come away feeling satisfied, even if it means you have been a little bit complicit in the actions of its starring lunatics. Good fun and recommended if you're old enough.
Overall 6.0/10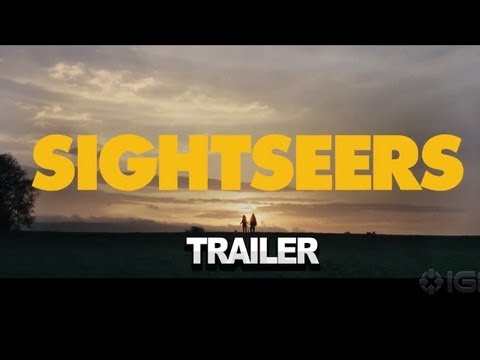 Written By Nick
Nick is a man obsessed with all things related to film. From the most obscure to the very popular, he's seen it all and hopes to one day turn his obsession into a career that makes a lot of money so he can buy a monkey, a bulldog, and a full size Batman suit.