In Blue Jasmine, Cate Blanchett plays a woman who moves in with her sister(Sally Hawkins) after she loses all of her money to her husband (Alec Baldwin). Woody Allen returns to the United States after making several films in Europe, and surprisingly uses San Francisco instead of his more familiar New York City. In any other director's care, the majority of the story (and Jokes) would just focus on the culture clash of having a rich woman living below her usual means in a smaller town, but with Woody Allen, there is a lightness and genius about his work that gives a lot more substance to the places and people he's created. While there will certainly be a joke or two about Blanchett's situation, I'm sure her character will be much more than a spoiled rich woman struggling to get back on her feet. Also starring Louis CK and a rather bold casting in Andrew Dice Clay, this looks to be another great Woody Allen picture.
Blue Jasmine hits theaters on July 26.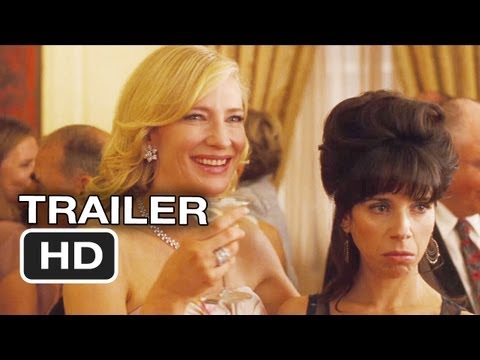 What do you think of this trailer?  Please leave comments below.
Yes Hello people. It is I The Vern. Lover of movies, women, and whiskey, but not in that particular order. Besides writing for this site. I help co host The As You Watch podcast and help contribute to the world of films wherever I can.