Summit Entertainment is at it again. The studio that plagued brought us the Twilight Saga look to tackle an entirely new young adult series with Divergent. Fittingly, the trailer for the film debuted during MTV's Video Music Awards. Here it is: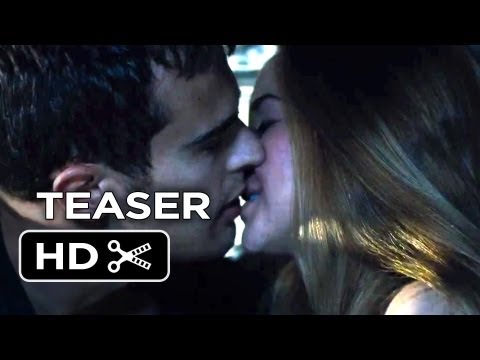 To be completely honest, I have no idea what the f**k is going on. It looks like The Hunger Games with a smaller budget, with a dash of Syfy, and Kate Winslet. Yes, Rose herself decided to sign on for the film, and most likely the half dozen sequels that will definitely follow. As for the trailer itself, the footage does nothing for me. Everything looks familiar, I can assume there is a love triangle in the mix, and star Shailene "It Always Looks Like I Have Braces" Woodley is supposed to be a blank canvas of a character every other tween girl can relate to and thus force their own personalities upon as though they are actually her. Oh, and Maggie Q is involved as well, just to make things a bit more bizarre.
For those interested, here's the plot synopsis according to IMDB:
In a future world people are divided into factions based on personality, a teenager is warned she is Divergent and will never fit into any one group. When she discovers a conspiracy to destroy all Divergents, her life is threatened.
Yeah, I still don't understand what's going on. Regardless, I figured a couple of you would be interested in the trailer so here's an obligatory post. I really don't care about it or even understand what's happening, but what the hell. It's a Monday. You're probably not even reading this anymore. I could go on about koala bears or rhubarb and you wouldn't even notice. Heck, that's probably more interesting than the trailer. Well, I better wrap this up.
Divergent "storms" into theaters on March 21. It also stars Theo James and Miles Teller, along with a dozen other actors you never knew the names of and never will learn. The film is directed by Neil Burger. He made Limitless and The Illusionist. Interesting.
Written By Nick
Nick is a man obsessed with all things related to film. From the most obscure to the very popular, he's seen it all and hopes to one day turn his obsession into a career that makes a lot of money so he can buy a monkey, a bulldog, and a full size Batman suit.