A lot of the film news this week has centered around Wes Anderson's new film, The Grand Budapest Hotel. We received the first poster for the film a couple of days ago, the release date was announced yesterday, and now the first trailer has hit the internet. Wes Anderson is one of the most unique directors of our generation; he has a visual eye unlike anyone else and a sense of humor that is so irregular that it's perfect. There is no such thing as walking into an Anderson film and not knowing he directed it because of the way it looks. Even Fantastic Mr. Fox has his visual flare involving stuffed puppets.
Ralph Fiennes plays Gustave H., legendary concierge at a famous European hotel. The film recounts his time working at the hotel between wars with his lobby boy Zero Moustafa. The main focus of the plot is the theft of a Renaissance painting and the fight for a family fortune that is huge. Take a look at the trailer below that showcases the enormous cast: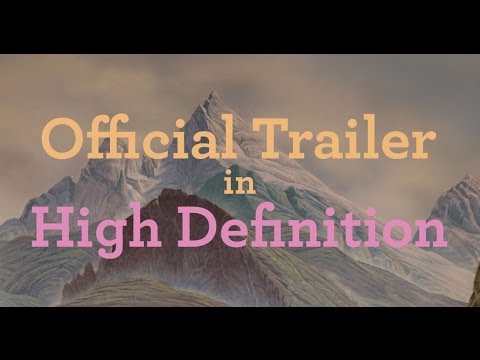 I'll get to the cast in a moment, but the look of this film couldn't be more Wes Anderson which adds to my excitement. I love when you can tell a director's style and are sitting through an entire film knowledgeable of that director from every shot. It's a weird feeling, but rewarding in the presentation that never loses you; that element becomes part of the film, and The Grand Budapest Hotel looks to have the same effect.
Now, for the cast. Wes Anderson loves to have a decent sized cast with mostly well-known actors, but this is the biggest I've ever seen of his films. You have: Ralph Fiennes, Saorise Ronan, Edward Norton, Willem Dafoe, Jude Law, Owen Wilson, Bill Murray, Adrien Brody, Tilda Swinton, Jeff Goldblum, Jason Schwartzman, F. Murray Abraham, Tom Wilkinson, and Harvey Keitel, just to name the big actors. All of them are great, but with Anderson's humor, which hit every mark in the trailer, I have no doubt that this film will be fantastic.
The Grand Budapest Hotel will be released on March 7th of next year. What do you guys think? Are you Wes Anderson fans? Do you like his style? How about this cast? Please leave your thoughts in the comments below.
Written By Colin
Colin is a writer, blogger, and one-time playwright. He's always trying to stay busy, but sometimes fails due to the necessity of sleep. Film advocate by day, piracy fighting by night. He will give any movie a chance no matter how bad the word-of-mouth is. There is always this fix he needs to watch a movie or television episode a day, because this is what he loves more than anything. Twitter is the best way to find out what Colin is doing, as he tweets all the time.