After a long weekend of this and that, we all come stumbling down the mountain and into Monday. The Weekend Stupor is a bit of this, a bit of that, and a bit of all of those that we may have missed in our end of the week debauchery. Relax, recover, and read a few tidbits here and there. I promise you'll learn something, or at least have a laugh.
Right off the bat, I just want to say thanks to Jack at Horror Focus. He made The Cinematic Katzenjammer his Blog of the Week and wrote up a nice piece about the site. So thanks again, Jack, and make sure to head over to Horror Focus for great horror reviews, news, and more.
Paul Thomas Anderson posted this image online showing off 470 feet of dolly track laid out on the set of Inherent Vice. Anderson is known for his long takes, but that much track means we're getting one hell of a scene.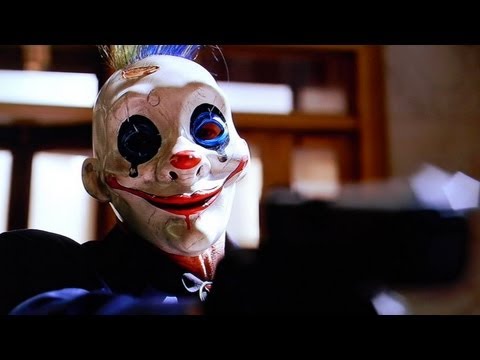 Top 10 Memorable Movie Heists
I continue to feel in the minority with my support of Ben Affleck as Batman, but here are Seven Actors Fans Would Suck, but turned out pretty great.
Here's an awesome gallery of Cars from Movies. Some of them make great posters on their own. The Pulp Fiction above is one of my favorites.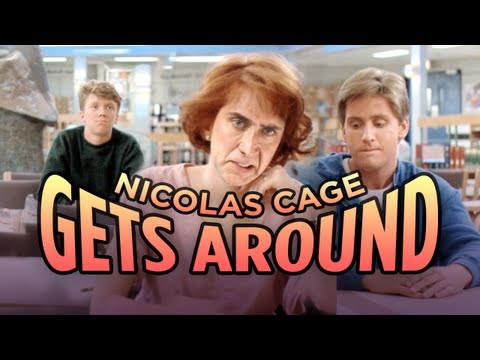 Nicolas Cage Gets Around vol. 1. Perhaps the greatest video on the internet.
Speaking of Cage, this just makes sense.
10 Movies That Oversold the Wrong Stars. You have got to love false advertising in Hollywood. Keep in mind, there are some minor spoilers.
7 Unintentionally Hysterical 80′s Action Movie Villains
Just some awesome Buster Keaton gifs.
Here's a cool theory about Why Loki Won in The Avengers.
This is an awesome article. 16 Classic Films That Got Future Tech Right.
Jurassic Park AND Parks and Recreation t-shirt? Yes please! Buy it here. Rex Swanson would approve.
Written By Nick
Nick is a man obsessed with all things related to film. From the most obscure to the very popular, he's seen it all and hopes to one day turn his obsession into a career that makes a lot of money so he can buy a monkey, a bulldog, and a full size Batman suit.