Those of you who are my friends on Facebook, read my blog, or follow me on Twitter have probably noticed my gung ho attitude for the upcoming Man of Steel. And while I will not deny that I am excited for the film, let it not be said that I'm not at least somewhat worried. The reason is very simple – Zack Snyder, as much as I love the guy, has let me down before.
In the summer of 2009, I had what may have been the first of many controversial opinions to come. I didn't like Zack Snyder's Watchmen. In fact, I hated it.
I had several reasons; the first and foremost was that it didn't feel like a movie. It felt like a live action panel to panel slog over what I consider to be the greatest graphic novel of all time. Malin Akerman took on the role of the strong and willful Laurie Juspeczyk (Silk Spectre II) and played her like a Barbie doll made out of cardboard. Even worse was that her mother/predecessor – Carla Gugino (who I used to have a kid crush on because of Spy Kids) played Sally Jupiter (Silk Spectre I) like a decrepit and horny Cruella DeVille. Worst of all was Matthew Goode as Adrian Veidt (Ozymandias). His character was written as a stereotypical comic villain which not only completely missed the point of what Alan Moore was going for, but the depth of the person I felt was second only to The Comedian as the most interesting character in the whole thing was completely skimped. There was no explanation for Bubastis, so when you finally see him, he's just a giant red version of Mr. Bigglesworth. His charm and charisma was virtual nonexistent. Everything about him was told to us by other characters, not shown by him.
The other thing I hated about the film was its schizophrenic tone. It was clearly trying to be as dark, brooding, and serious as the book was when it came to the dank of life and the threat of apocalypse, but the film gave us a hysterically awful caricature of Richard Nixon and, even worse, didn't show anything beyond classy group photographs as to what the Minutemen were all about and why they were deemed necessary to begin with. They looked like inexplicably whoop-ass costume freaks that were thoroughly out of place in a post-war society. We got to see one scene of the Watchmen in action during  the flashbacks at Eddie Blake's funeral, which was a welcome addition, but there had been nothing to compare it to.
And that sex scene was Snyder's slow motion fetish going just a bit too far. I understand the impetus behind it. It worked quite fine in 300. Here it just looked like Nite Owl II getting laid with his new psychotic pyro-maniacal girlfriend.
Those were my thoughts back in 2009. I saw the film twice and didn't bother again.
After seeing it again, this time the 187 minute Director's Cut version, I have come to the conclusion that while I was not wrong about these problems (only a few of which are fixed by the extra runtime) but I may have overlooked some of the thing that Watchmen not only got right, but got so right, it's borderline miraculous.
The beginning of the film is good – almost TOO good. Jackie Earle Haley may be the most underrated actor in the entire business. Many people attribute the irritating voice from Batman as the most egregious but pretty much only problem in The Dark Knight, but for Rorschach, Haley not only made it work, he made it awesome.
On that same note, Jeffrey Dean Morgan was the best Edward Blake any movie could have ever hoped for. The Comedian is the most unlikable character that you simply can't not love – a good-guy Joker who understood exactly where the world was going and chose not to laugh it off, but laugh straight at it. In spite of his constant atrocities, from raping Sally Jupiter to killing JFK to murdering in cold blood a Vietnamese civilian who was pregnant with his child, there's just something so cool about him. The first act was an absolute joy to witness, and it was almost all because of Morgan.
Billy Crudup is an outstanding Jon Osterman and Patrick Wilson rocks the role of Dan Dreiberg. That's four out of seven done right. Now if only Ozy had less shadow on his face and a demeanor that didn't hint from the very beginning that he was going to be the primary antagonist that gave the impression right from the start that his whole "left-wing business" persona was just a front for world destruction Darkseid style…the film might have turned out alright. I don't mean to be coy with the admittedly callous summation of Watchmen's plot. There isn't much of a plot because A. that wasn't the point, and B. what exists as the plot is more of a character and atmosphere exploration than a mysterious and engaging story.
Watchmen is two things. The first is a social critique of the Cold War through fiction revisionism. The second, and more importantly, it's a deconstruction of the superhero. Some of the most iconic superheroes are shown to be scarecrows – with their true face being something more than a little eerie.
• Nite Owl II has the personality of Clark Kent with a traumatized childhood and desire to apprentice his favorite superhero (Robin) who dawned the costume of Nite Owl because of his love of the animal (Batman).
• Rorschach is the real world Batman both in image and in persona. Right-wing to the core, he sees the world in a colorblind mode and acts without mercy or pity in the name of justice to destroy evil. He refuses to compromise. He does not hesitate to kill. And the real person beneath the mask died a long time ago. He is, in the words of Heather Duda, "what happens when a monster hunter falls into an abyss, remains there, possibly even liking it."
• Dr. Manhattan is Superman. Nuff said.
• Ozymandias is…well on the outside he has the iconography of Thunderbolt. He's Bruce Wayne who gave away his inheritance and then amassed a new one. Intellectually, he has no rival. As a superhero, though it was initially for vengeance, he displayed an optimism and charisma that made him a natural leader. It also made him ripe for being mocked by The Comedian who saw straight through his pseudo-pretentious charade and treated Veidt like a nerd in a costume. The bully/nerd with nerd getting his revenge metaphor is almost TOO perfect.
As for the supervillains – in the real world, they eventually retire and become pathetic shells of their former selves. By that point, you can only pity them. I shouldn't have to explain these things to you.
The movie only depicted some of these attributes. Nite Owl's backstory was skimped. He was more like your normal ex Green Beret living comfortably. And Ozymandias was just a villain from the start. There was nothing about him that the film made worth your empathy. In spite of all the attempts at adding color to the story and world that Watchmen created – in spite of how blurry the film tried to make the line between hero and villain – at the end of the day, Veidt was just the Republic serial villain whose master plan the good guys begrudgingly accepted because they couldn't really un-do it. They didn't understand why he did it. WE didn't understand why he did it. Rorschach didn't die of his own tragic misgivings as he did in the book. He died as the hero who stood up to Adrian's evil and didn't compromise, even in the face of Armageddon.
The truth is that Adrian Veidt isn't as confident as his resolute exterior suggests. He doesn't know if he's doing the right thing nuking half the world and framing Dr. Manhattan in order to scare the key parties out of nuclear escalation. His better judgment reminds him that The Comedian unwittingly gave him that idea in the first place. He doesn't know if the ends actually justify the means. He presses on, but he feels the death and the suffering that he causes. In the book, Veidt asks Dr. Manhattan, in one of his best character moments if he did the right thing. He asks him if it will amount to something meaningful in the future and if it proves that the world does not in fact bear the image of The Comedian. Jon merely responds by saying, "Nothing ends, Adrian. Nothing ever ends."
Adrian Veidt is the most cloudy and complicated of them all. He gives Watchmen its intellectual vigor. His biography and philosophy, while despicable in every way, is fascinating.*
And the movie ignores it all. Watchmen, lost its steam right after the Manhattan backstory and couldn't do anything interesting enough to revitalize it. It's ultimately a movie that was dealt a solid hand, started out strong, and then utterly squandered itself. There's a semblance of comic deconstruction and moral ambiguity shrouding the superhero's mythos there, but that's all it is – a taste, one that wore out its welcome and left something bitter in its wake.
Upon reflection, I can't hate the film. What's good is still good. But at the end, I can only pity it.
The Good: The beginning, the soundtrack, Rorschach's mask, the characterization of Rorschach & The Comedian, and the acting performances of Haley, Morgan, Crudup, & Wilson.
The Bad: The acting performances by Akerman, Gugino, & Goode, Bubastis, the fact that Laurie hit the flame button in the tunnel but didn't explain that it was because she used to be a smoker, the sex between Dan & Laurie, needless dialogue more suitable for the comics than the film, Rorschach's broken English (again – good for the comics, bad for the film), and the hilariously bad clown-tastic Richard Nixon.
The Ugly: The mal-characterization of one of the best and most interesting characters not only in all of Watchmen but in the history of comic books, the sluggish second act and the lame and underwhelming third.
Overall: 5.9/10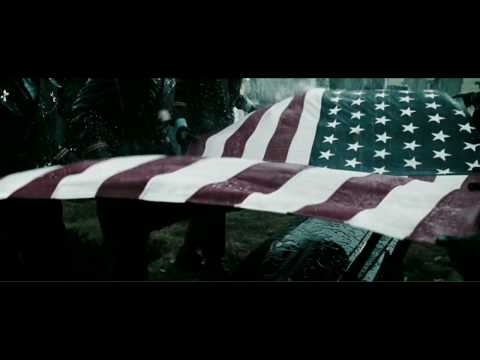 Here's hoping Snyder's learned a thing or two about character motives for Man of Steel. I remain excited yet worried for the film's prospects, but the most morally ambiguous villain in his franchise – Lex Luthor – isn't the chief antagonist, which means that Snyder will not have the same problems as before.
*In Adrian's own words: "Faced with difficult choices, I knew nobody whose advice might prove useful. Nobody living. The only human being with whom I felt any kinship died three hundred years before the birth of Christ. Alexander of Macedonia. I idolized him. A young army commander, he'd swept along the coasts of Turkey and Phoenicia, subduing Egypt before turning his armies towards Persia. He died, thirty-three, ruling most of the civilized world. Ruling without barbarism! At Alexandria, he instituted the ancient world's greatest seat of learning. True, people died…perhaps unnecessarily, though who can judge such things? Yet how he nearly approached his vision of a united world! I was determined to measure my success against his…Adopting Ramses the Second's Greek name and Alexander's free-booting style, I resolved to apply antiquity's teachings to today's world. Thus began my path to conquest … conquest not of men. But of evils that beset them. Today, that conquest becomes assured, in which your questioning assistance has proven invaluable. Do you comprehend the triumph which you have contributed, the secret glory that it affords? Do you understand my shame at so inadequate a reward?"
"I saw East and West, locked into an escalating arms spiral, their mutual terror and suspicion mounting with the missiles, making the possibility of disarmament progressively more remote…Both sides realized the suicidal implications of nuclear conflict, yet could not stop racing towards it lest their opponents should overtake them."
Vivek is a handsome, talented, well-spoken political aficionado and part-time film critic who totally never ever writes mini-bios about himself.
Follow him on Twitter @VerverkS or check out his blog V for Verbatim.